/
/
Contemporary Jewish Museum Free Admission Day – First Fridays (SF)
Contemporary Jewish Museum Free Admission Day – First Fridays (SF)
Posted By melaniegarcia on June 29, 2022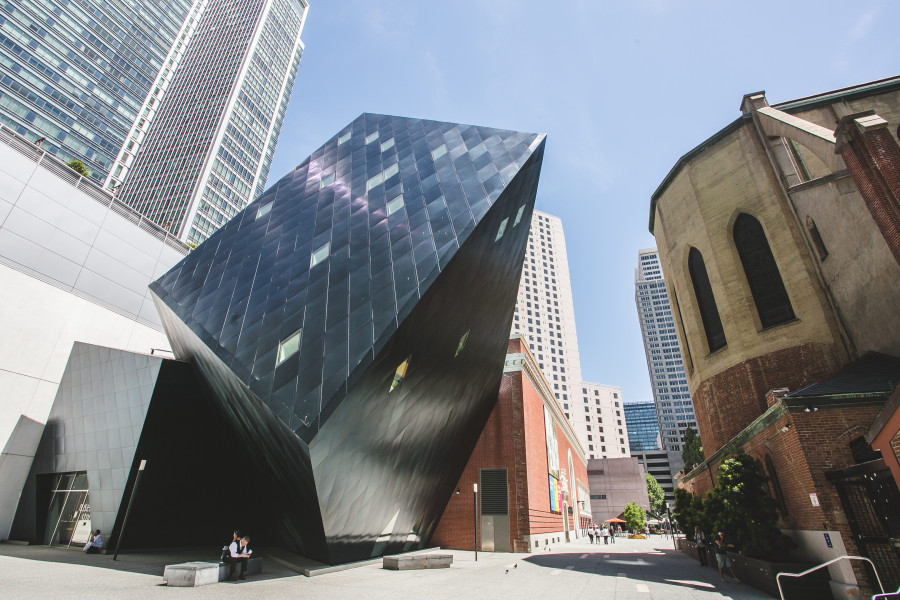 The Contemporary Jewish Museum (The CJM) is open, and we can't wait to see you! Our highest priority is the health and safety of you and our staff. Please take a moment to review our health and safety guidelines and contactless ticketing process prior to your visit. Here's what to expect during your visit:
All visitors—including those who have received a COVID-19 vaccine and booster—are required to wear a face covering during their visit, and are strongly encouraged to use a non-vented N95, KN95, or KF94 well-fitted mask. All CJM staff will wear N95 or KN95 masks at all times.
Visitors and staff are strongly encouraged to practice physical distancing of at least six feet when in The Museum. 

All visitors will need to book their timed tickets online in advance of their visit, to ensure a contactless check-in process when you arrive at The Museum. Book your tickets here.

Touch-free hand sanitizer stations are located at entrances, elevators, and transaction points. Visitors are encouraged to sanitize and wash their hands frequently.
Tickets and Prices:
Adults $16
Seniors (65 Years+) and Students $14
Members Free
Ages 18 and Under Free
For information on virtual private tours, please visit our Tours page.
ADDRESS
736 Mission Street
San Francisco, CA 94103
CONTACT US
415.655.7800
info@thecjm.org
For more information, please visit: https://www.thecjm.org/visit