/
/
SF Comedy Blast at Neck Of The Woods with Danny Dechi & Friends
SF Comedy Blast at Neck Of The Woods with Danny Dechi & Friends
Posted By melaniegarcia on May 30, 2022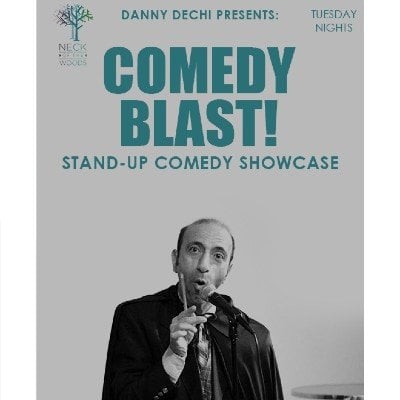 About this event
Comedy Blast!
Hosted by Danny Dechi – Comedian and world's only pencil musician
Featuring comedians from Bay Area, National, and sometimes International
Every Tuesday – 7:00 PM to 9:00 PM
Karaoke after the comedy!
Location:
Neck of the Woods
406 Clement Street
San Francisco, CA 94118
Admission is Free
Stay safe!