/
/
San Francisco Carnaval Grand Parade 2022
San Francisco Carnaval Grand Parade 2022
Posted By melaniegarcia on May 27, 2022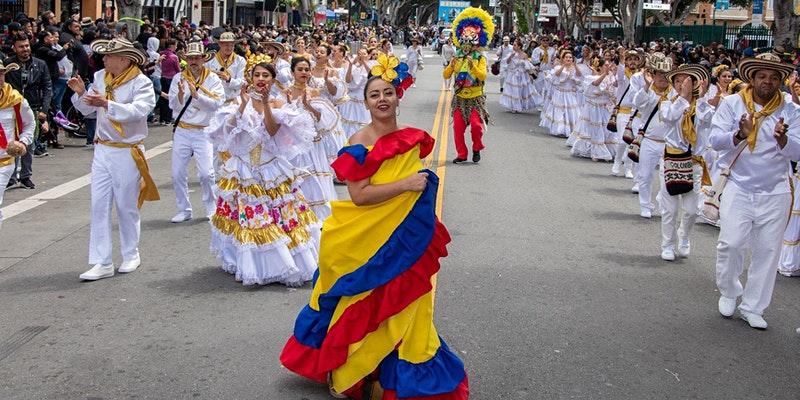 Carnaval San Francisco cultivates and celebrates the diverse Latin American, Caribbean and African Diasporic roots of the Mission District and the San Francisco Bay Area. We accomplish our mission through dance, music, the visual arts and by creating spaces for community learning, school–based education, and advocacy.
Now in its fourth decade of celebration, Carnaval San Francisco has been an opportunity for many cultures to come together in one spirit to share their creative expression. Come celebrate with Carnaval San Francisco at their FREE 2–day family festival in San Francisco's Mission District where they will showcase the very best Latin American and Caribbean cultural arts and traditions. Carnaval San Francisco is the largest multi–cultural celebration on the West Coast.
The free, two–day Festival covers 17 blocks in the Mission District, with five main stages, 50 local performing artists, and 400 vendors. The festival includes international food, dancing, sampling sites and entertainment for families, couples and friends of all ethnic, social and economic backgrounds. 
In the 43–year history of their Festival, they have welcomed luminaries like Celia Cruz, SANTANA, the Neville Brothers, Tito Puentes, Luis Enrique, Poncho Sanchez, Los Lonely Boys, Oscar D'León, INDIA, and Los Tigres del Norte. The two-day celebration is a cultural explosion with free admission for the community. With an attendance rate of over 400,000 people every year, Carnaval San Francisco is the largest multicultural celebration in California.
Carnaval San Francisco is a project of Cultura y Arte Nativa de las Americas (CANA), a 501(c)3 non-profit organization.
Saturday and Sunday – May 28 & 29, 2022
Have fun and stay safe!