/
/
San Francisco $1 Food Festival: South Beach | Final Day | February 11-22, 2019
San Francisco $1 Food Festival: South Beach | Final Day | February 11-22, 2019
Posted By kcubas on February 18, 2019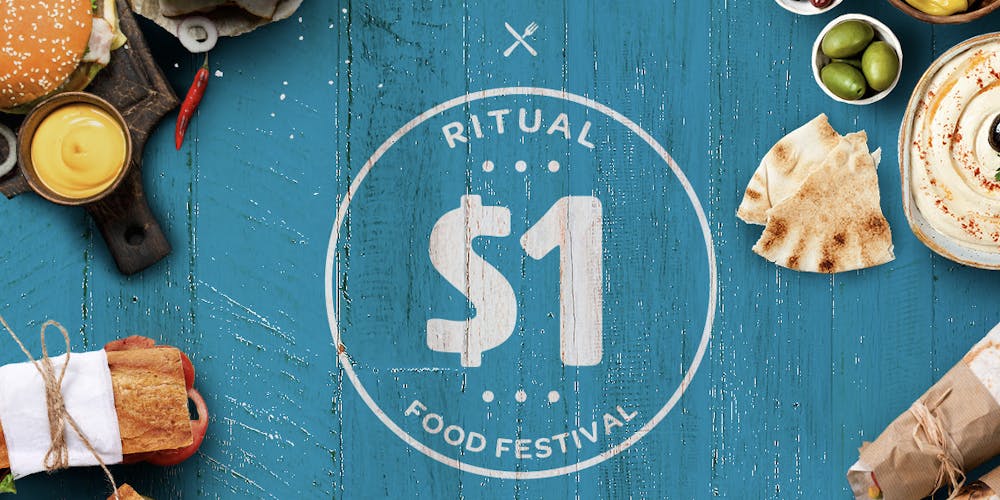 Ritual has partnered with several restaurants to organize a $1 Food Festival, which will run from Feb 11 to Feb 22, 2019. Customers will be able to order meals that are typically priced over $10 for only $1.
To make the deal even sweeter, customers will be able to order multiple times at different restaurants throughout the week.
Customers can search 'Dollar Festival' in their app to see a complete list of restaurants participating.
Customers are encouraged to get to know their neighborhood through the best way possible, by trying local food. Ritual helps enable unique social experiences between restaurants and customers within their local community.
Ritual is a consumer app and web platform that enables customers to order ahead and skip the line at their favorite restaurants in their local neighborhood.
Not only do customers save time by ordering ahead, but they can also save money through perks available exclusively through the Ritual app.
How to participate:
Download Ritual invite.ritual.co/DOLLARFEST
Search 'DOLLARFEST' to see all restaurants
Order and pick up your meal for just $1
Refer & tell your friends for more credits
Restaurants Include:
Steep Creamery & Tea – 270 Brannan Street
Kama O Deli – 590 3rd St
The Creamery – 685-689 4th St
El Norteno Taco Truck – 801 Bryant Street
South Beach Cafe – 800 The Embarcadero
Mexico Au Parc – 24 S Park St
Golden Burma Restaurant – 15 Boardman Pl
Steep Creamery & Tea – 240 Ritch St
Naan 'N' Curry – 737 3rd Street
Chili Lemon Garlic – 518 Bryant St
Nama Sushi – 227 King St
Caffe Centro – 102 S Park St
Cafe In – 855A Bryant St
Small Foods – 522 2nd St
Picnic On Third – 493 3rd St
The Iron Cactus – 683 4th St
February 11-22, 2019
South Beach, San Francisco