/
/
2-for-1 Tix: Alcatraz Winter Tours & Boat Cruise | SF
2-for-1 Tix: Alcatraz Winter Tours & Boat Cruise | SF
Posted By kcubas on February 18, 2019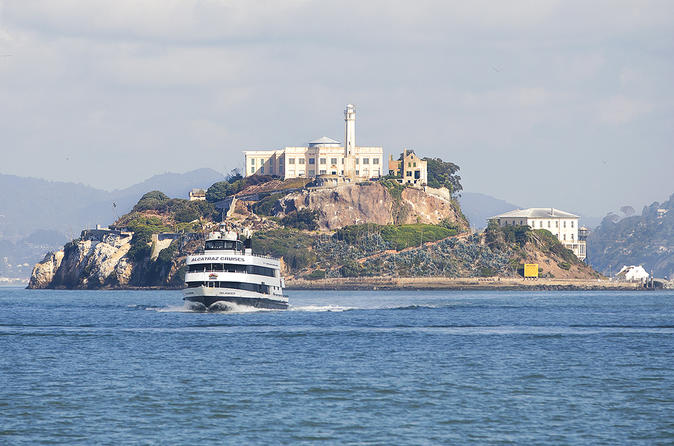 Alcatraz Cruises is running their winter "Buy One, Get One Free" ticket promotion to encourage Bay Area residents to experience the assets that make Alcatraz Island one of the country's most popular attractions.
Alcatraz Cruises' 2 for 1 Bote Ride Day Tours
You'll get a "day tour" boat cruise to the island from Pier 33, unlimited time on Alcatraz (you can head back on any "day tour" boat that day) along with a 45-minute audio tour of the cellhouse – it's all included.
Tuesdays and Wednesdays, January 8 to February 27, 2019
Departs from Pier 33 near Bay St. and Embarcadero
Departure Dates
– Departure times range from 9:10 am to 1:35 pm
– Return times range from 9:35 am to 4:30 pm
Cost: Normally $38.35 per person, these are buy-one-get-one free
How to Buy Tickets: BOGO tickets cannot be purchased online. You must call 415.981.7625 or purchase in person at the Pier 33 Alcatraz Landing ticket booth. A valid Bay Area ID is required. Tickets must be picked up on the day of your departure.
Tuesday, February 19, 2019 – All Day | Cost: 2-for-1* 
Pier 33 | Pier 33, San Francisco, CA